Explore the History and Nature of Teshima on a 1-Day Private Island Tour
Kagawa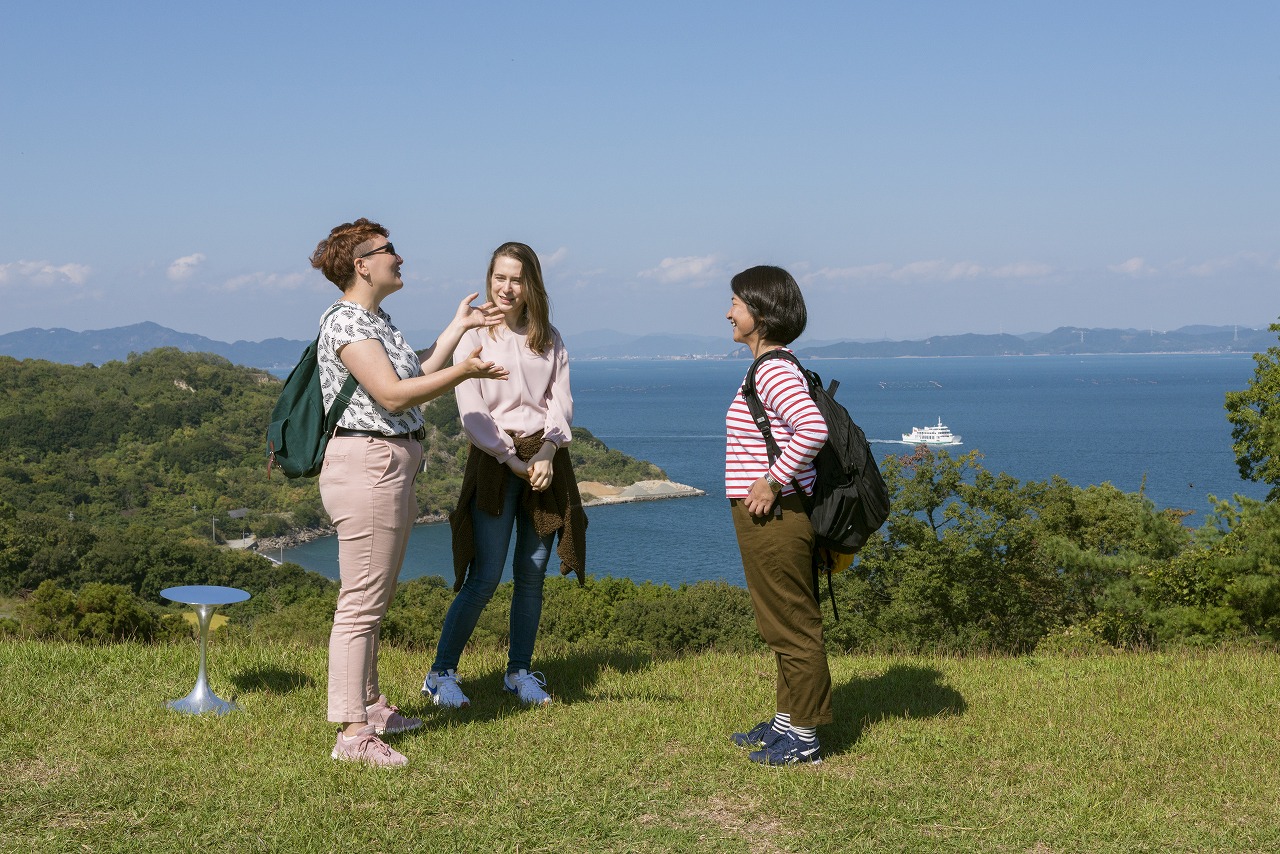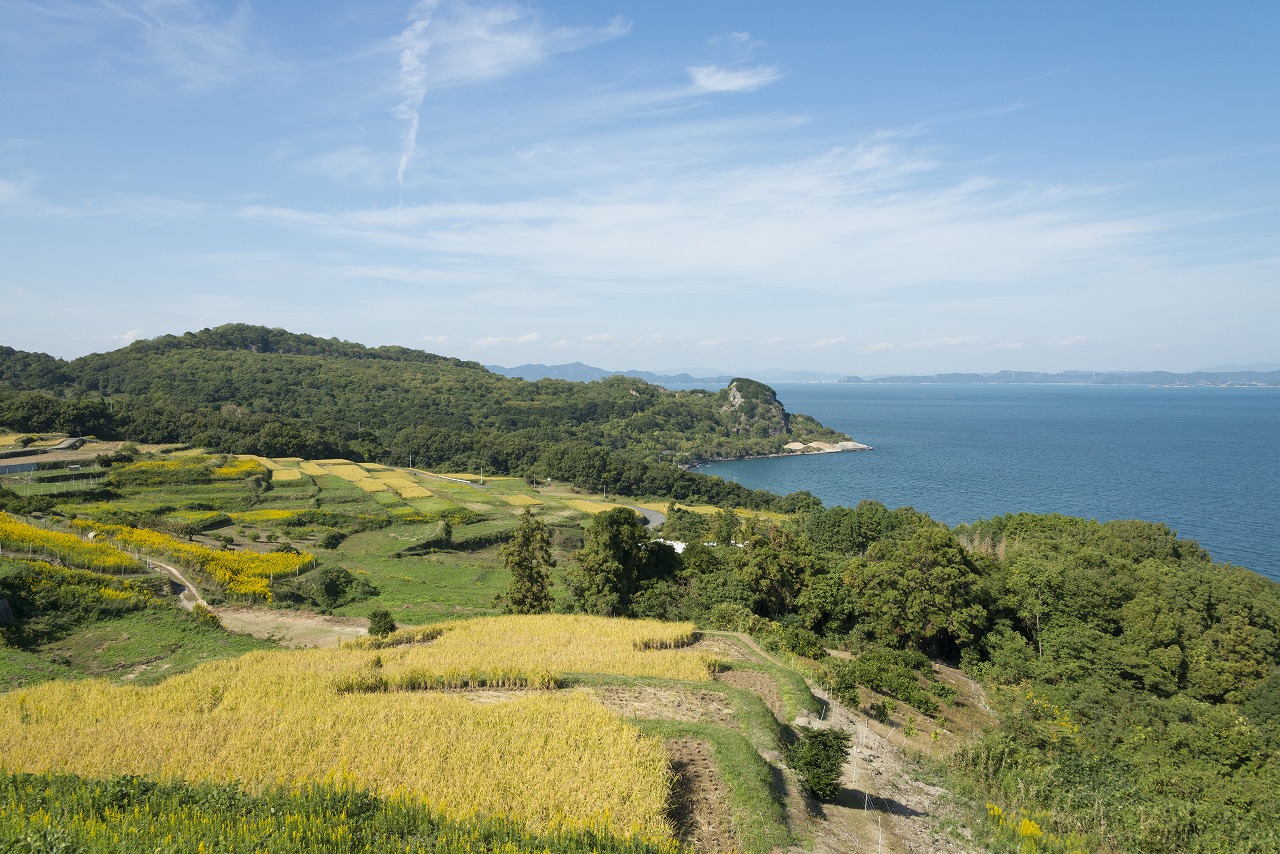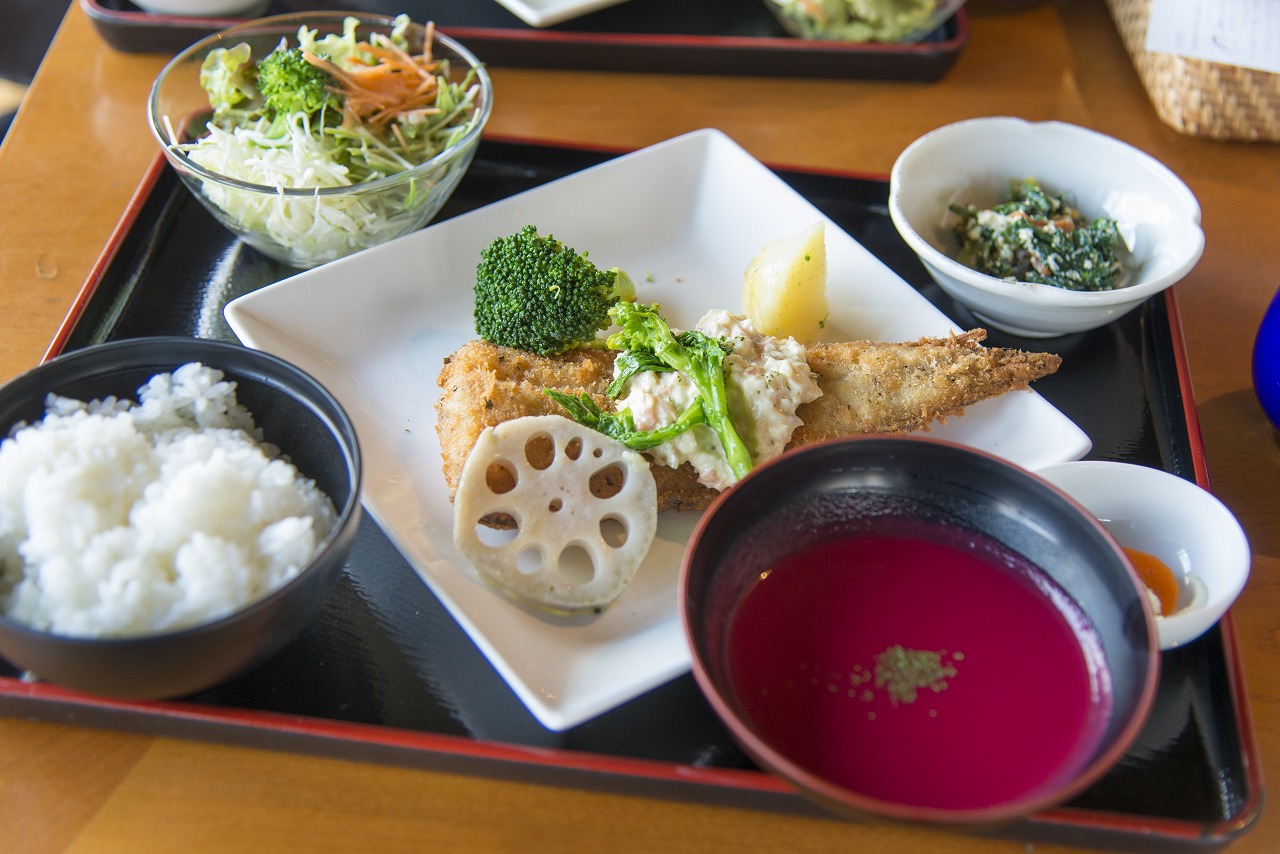 ¥15,350
Duration: 6 Hour(s) (approx.)

Location:Shozu-gun, kagawa

Product code:EN-KGW-7149-71491
【OUTLINE】
Discover Teshima's rich history and nature, which attracts worthy attention along with Naoshima and Inujima, on this one day tour. Get around the island using a bicycle. Discover the past and present of the island and its residents, along with the source of its creativity and more of that guidebooks miss out on.


【HIGHLIGHTS】
Enjoy learning about the local history and story of Teshima with a local guide.

Travel around the beautiful island on a bicycle.
Visit the most popular area on the island. Walk around the rice terraces and appreciate the art facilities upon request.
Enjoy the delicious island lunch using the local ingredients.


【SCHEDULE】
[10:30] Assemble at Ieura Port on Teshima. After the meeting, a guide will be held and you will receive your rental bike.
[11:00] Travel to the Karato area by bike to visit "Karato Shimizu".
[11:30] Enjoy lunch at "Shima Kitchen" or "Dining Room 101".
[12:30] Free time upon request. You can also take a walk through the rice terraces and visit famous art facilities. (Museum tickets are not included.)
[13:30] Visit "Kosei" and "Teshima Sunshine Farm" on the south side of the island.
[15:10] The tour ends upon arrival at Ieura Port. Make your way to your next destination.
【DETAILS】
Teshima is well known for art, but do you know the events that changed the history of the island? There was illegal dumping of industrial waste in Teshima. Now, the world's largest restoration project is underway to remove the waste and restore the island to how it used to be. The island, which was once severely damaged by environmental hazards, has now become the place where you can enjoy abundant nature through art while learning about its environmental issues. Experience the story of Teshima while cycling around with Emi, a guide from Kagawa.
The tour visits the following spots:

[Spring Water at Karaotoka district] This is a spiritual spring related to Kobo Daishi (a famous Japanese monk in the 8th century). A long time ago, when Kobo Daishi dug the ground to quench his thirst, water was said to spring up. Even now, pure water springs up all year round, and it is a popular gathering place among the locals.

[Teshima Art Museum] This is the most popular art museum on Teshima. This is not a part of the tour, but you can visit the museum during your free time on the tour. You can also explore the terraced rice fields.

[Shima Kitchen] Created for the Art Setouchi Triennale in 2010, this once vacant home was renovated and opened to the public. Enjoy a lunch made from local ingredients by the local islanders. When Shima Kitchen is closed, lunch will be held at Shokudou 101 nearby.

【THINGS TO NOTE】
Time:6 hours
* Depends on the boarding location for the Teshima-bound ferry.
* Please arrive by 10:30 at Ieura Port on Teshima.
Meeting point:Teshima Koryu Center (Ieura Port)
3841-21, Teshima Ieura, Tonoshocho, Shozu-gun, Kagawa-ken 761-4661
Access:
From Okayama area to Ieura Port
Okayama Station ー Uno Station: 50 minutes by bus
Uno Port ー Ieura Port: 25 minutes by ferry
(There is the ferry service arriving at 9:05 at Ieura Port.)

From Shodoshima Island
Tonosho Port ー Ieura Port: 50 minutes by ferry
(There is the ferry service arriving at 9:30 at Ieura Port.)

From Takamatsu
Takamatsu Port ー Ieura Port: 35 minutes by ferry
(The schedule varies depending on season and day of the week.)

From Naoshima/Miyaura Port
Miyaura Port ー Ieura Port: 22 minutes by ferry
(There is the ferry arriving at 9:42 at Ieura Port.)


Language support:Japanese, English (guide, written explanation)

Included:A return ferry fare to/from Teshima, a rental bicycle, lunch, and the guide fee
Excluded:Museum entrance fees, additional meals
Items to bring:
・ Wear easy-to-move clothes and shoes (for a bike ride)
・ Drinks (water, tea, etc.)
・ Bring umbrellas, raincoats, sunshades, etc. for the weather
Participation requirements:Aged 12 and over and can ride a bicycle

Clothes:Please wear clothes and shoes easy to move in.

Free Wi-Fi:X
Toilet:〇 (Western-style)

Other things to note:
・ Because a bicycle is used, the tour will be canceled in rainy or stormy weather. In the case of a cancellation, the decision will be made by 12 p.m. on the day before. In that case, you will be notified, and a full refund will be made.
・ If the ferry is canceled due to dense fog, strong winds, and high waves, even in fine weather, the tour will be canceled, and a full refund will be made even on the day.
・ In case of cancellation due to the customer's reasons, a refund will be made according to the regular cancellation policy.
・ If you have allergies or food restrictions, please contact us in advance.
・ As traveling by bicycle is included, please wear comfortable clothes and shoes.


【HEALTH AND SAFETY MEASURES】
・Face masks required for travelers in public areas
・Face masks required for guides in public areas
・Face masks provided for travelers as needed
・Hand sanitizer available to travelers and staff
・Social distancing enforced throughout the experience
・Regularly sanitized high-traffic areas
・Gear/equipment sanitized between uses
・Transportation vehicles regularly sanitized
・Guides required to regularly wash hands
・Regular temperature checks for staff
・Temperature checks for travelers upon arrival
・Contactless payments for gratuities and add-ons
【CANCELLATION POLICY】
7 to 4 days before the tour date: 40% of the tour price
3 to 2 days before the tour date: 60% of the tour price
The day before the tour date, on the day of the tour: 100% of the tour price
※Right after the online settlement is made, a cancellation fee of 10% will be incurred in case of cancellation.
※The cancellation fee includes handling charges.