Ishinomaki Food Adventure
Miyagi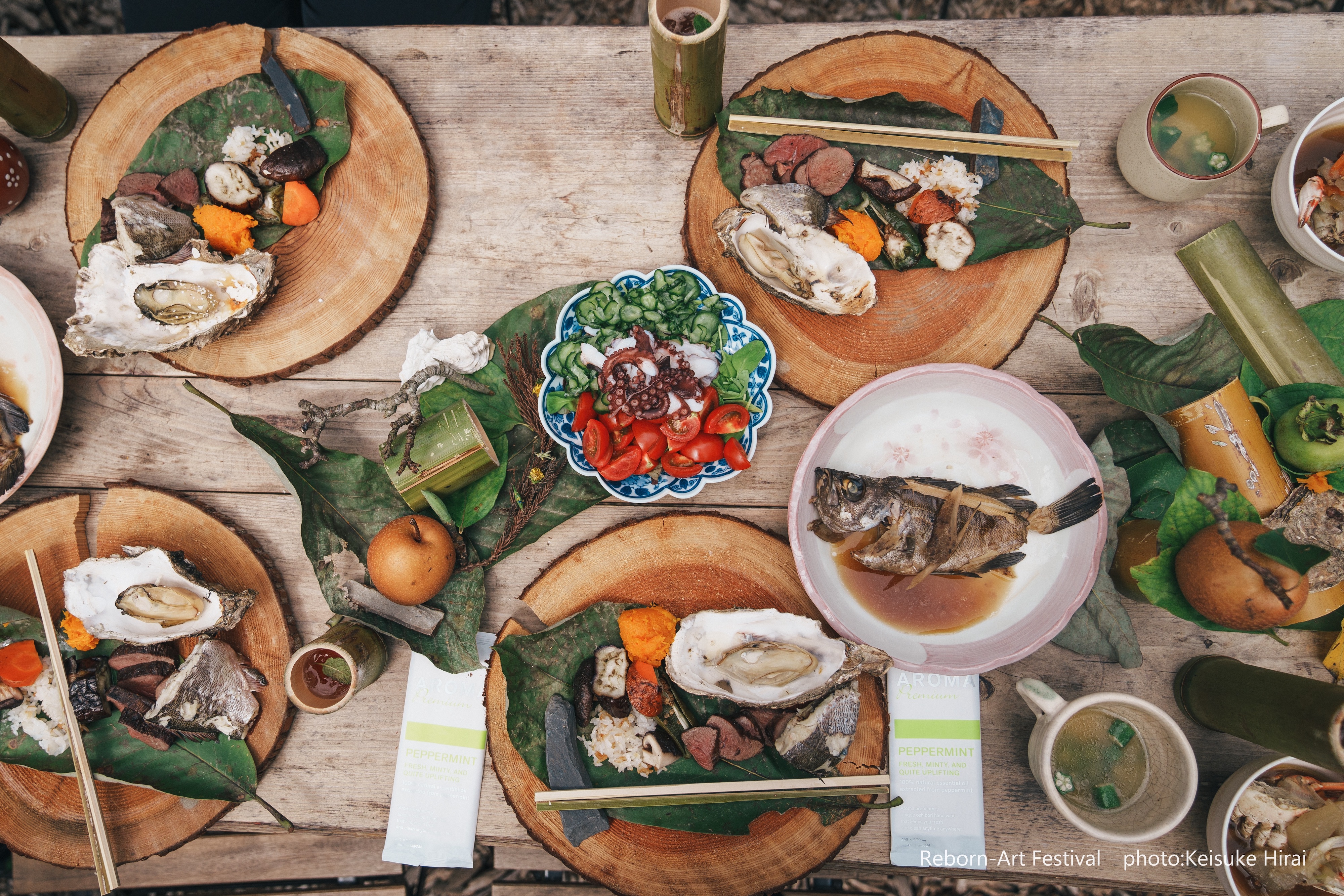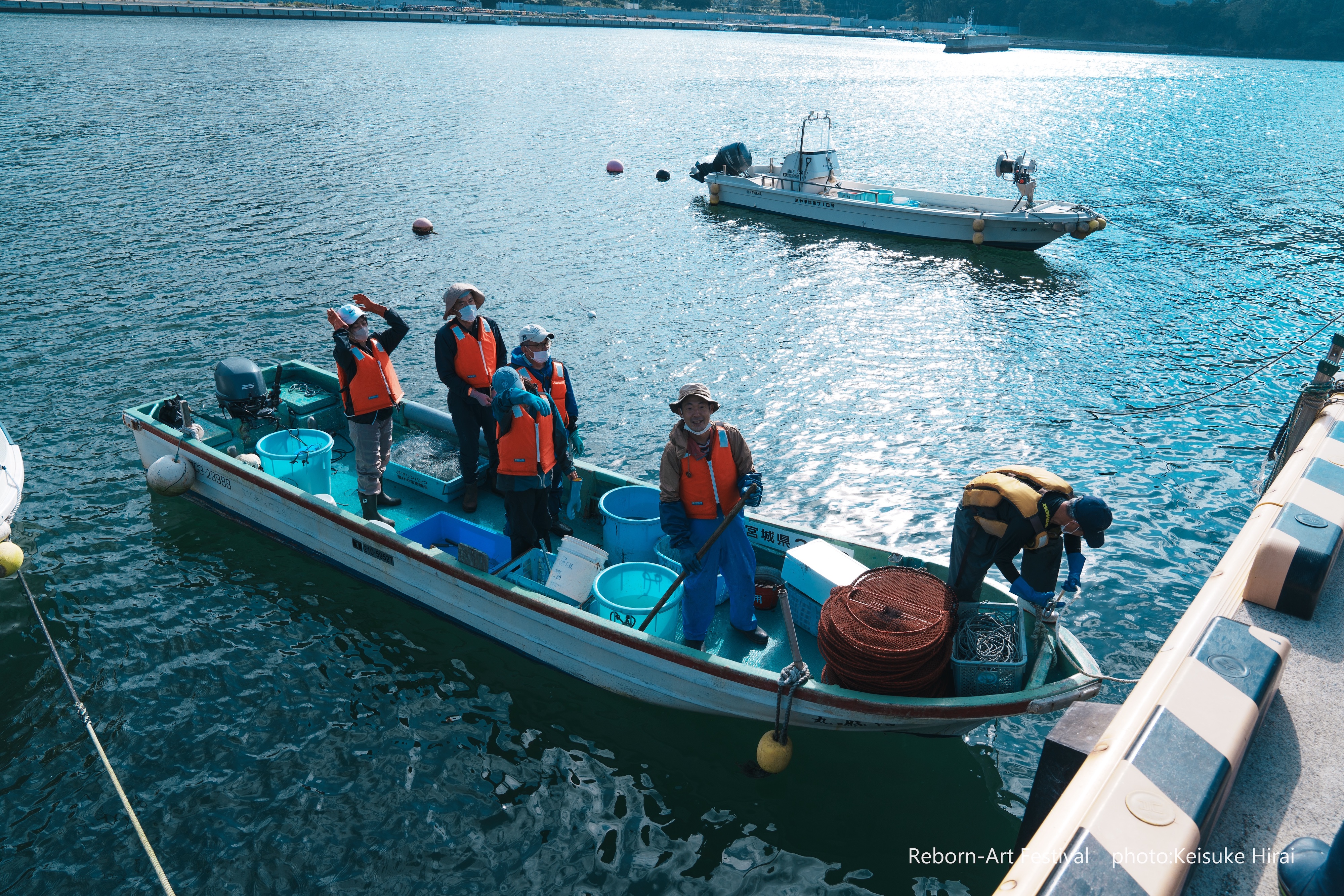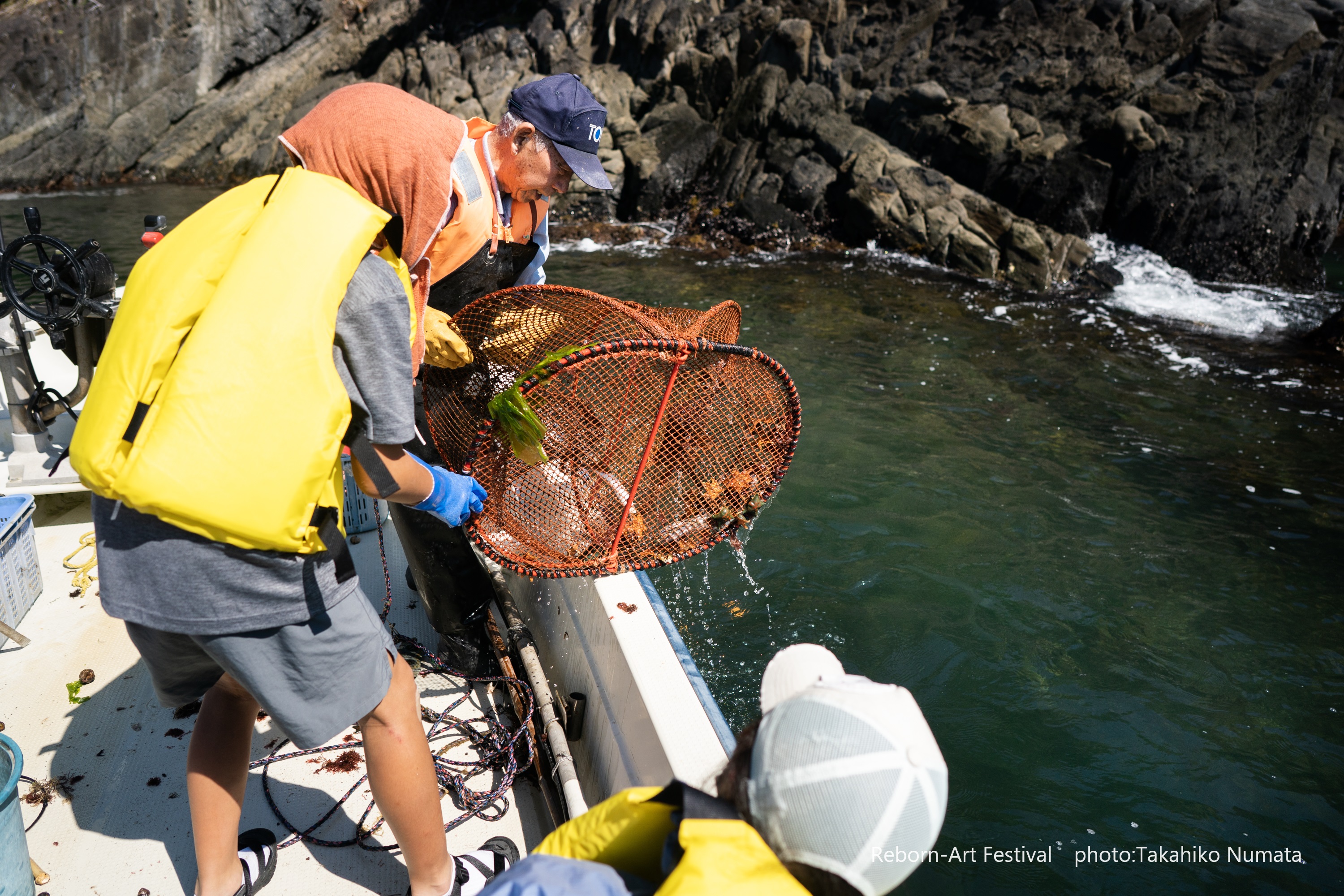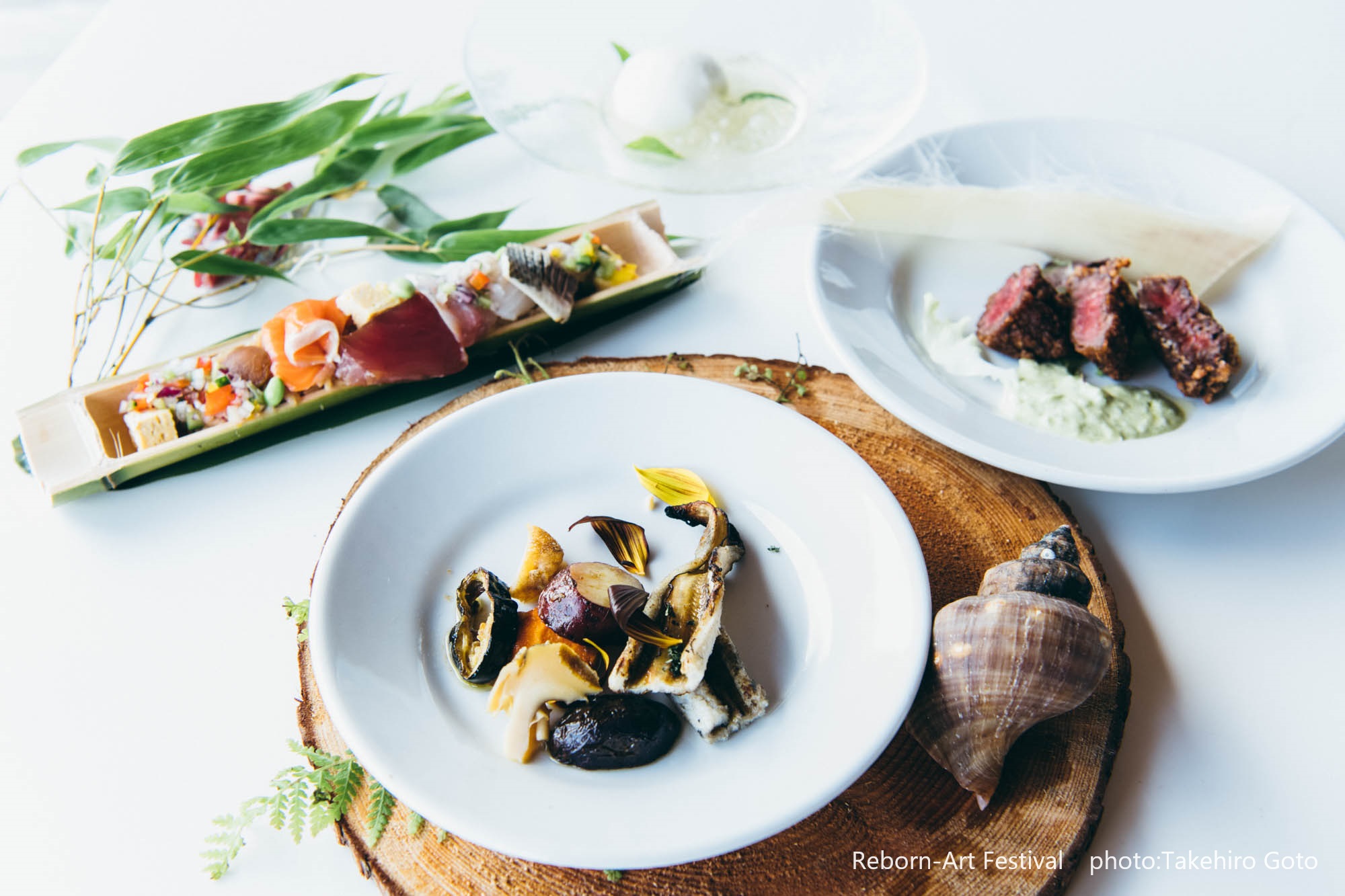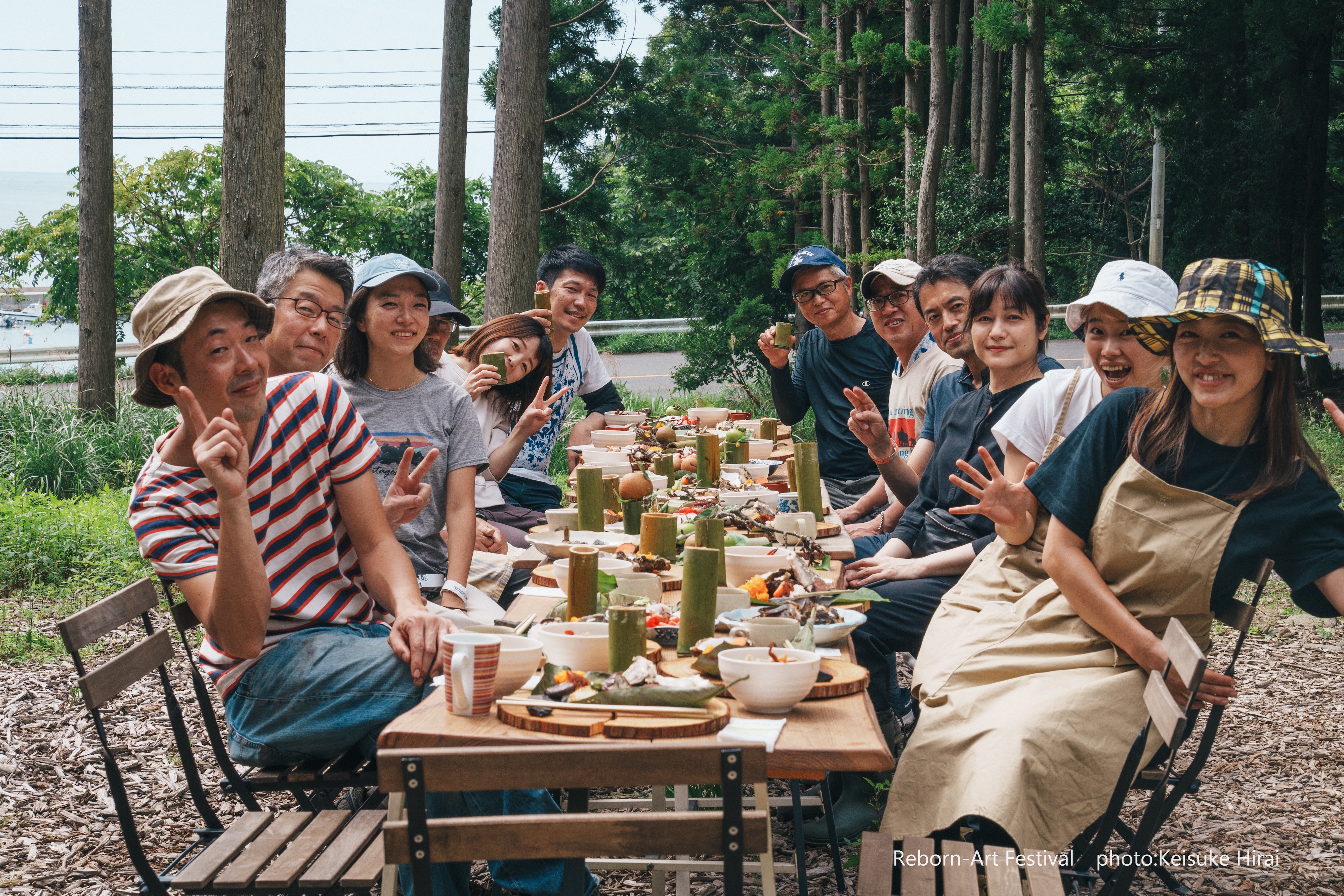 ¥71,300
Duration: 7 Hour(s) (approx.)

Location:Aoba-ku, Sendai-shi, Miyagi

Product code:EN-MYG-7301-73013
【STORY】
◆A special tour to enjoy the 'Reborn-Art Festival,' held once every two years, outside of its regular schedule.
Ishinomaki City in Miyagi Prefecture is a region strongly affected by the Great East Japan Earthquake. It was in response to this disaster that the contemporary art, food, and music festival, the 'Reborn-Art Festival,' was born in this area. During this festival, creators from all over the world come together to produce artworks, organize pop-up restaurants, and host live events. They use their artistic collaboration to transform the rich natural beauty and traditions of Ishinomaki, including the stunning landscapes of the Sanriku Fukko National Park, the bountiful food culture nurtured by the Kinkasan fishing grounds, and the remnants of the Great East Japan Earthquake, into high-quality experiential content, offering creative perspectives and new insights for the people living in the region.
【HIGHLIGHTS】
Explore local cuisine with knowledgeable guides.
Experience fishing in the world-famous Kinkasan fishing grounds near the Oshika Peninsula. Embark on a boat with fishermen to immerse yourself in the abundance of the Sanriku Sea.
Harvested ingredients are prepared through a cooking experience under the guidance of local top chefs, offering a live culinary experience with a menu unique to that moment in nature.
Discover, savor, and learn about the Oshika Peninsula's ingredients and nature through a culinary adventure.
【PRICES】
From 71,300 yen (tax included) per person
(For groups of 6 participants, with a Japanese-speaking guide.)

【SCHEDULE】
[10:30] Gather, Travel by jumbo taxi
[11:50] Fishing Experience (Momonoura Port)
[12:50] Cooking Experience (Momonoura Village)
[14:00] Special Lunch (Momonoura Village)
[15:00] Break and Nearby Exploration
[16:00] Travel by jumbo taxi
[17:30] Disband
【EXPERIENCE SUPPLEMENTARY INFORMATION】
First, from Sendai Station, you'll head to Momonoura Port by jumbo taxi.
Once there, you'll join local fishermen for a fishing experience. The port is located near the renowned Kinkasan fishing grounds, often called one of the 'Three Great Fishing Spots in the World.'
After the fishing, you'll head to Momonoura Village, an accommodation and training facility, where you'll prepare the harvested ingredients. Top chefs will guide you in creating a delicious lunch, utilizing the high-quality ingredients. Local chefs who have participated in the Reborn-Art Festival are set to lead this culinary experience. Once it's ready, enjoy a special lunch right on the spot.
Following lunch, you can take a break or explore the natural surroundings of the port.

--------------------------------------------------------------------------------------------------

■Option
English-speaking guide:76,750 yen (tax included) per group

*Please make the following choices at the time of booking:
■Meeting and Disbandment Location: You can choose from JR Sendai Station, Sendai Airport, or JR Matsushima Kaigan Station.
■If you have plans to take a train or flight after the experience, please inform us of your scheduled departure time.

【THINGS TO NOTE】
Duration:7 hours
Minimum number of participants:1 person (maximum 6 people)
Meeting point・Access:
① JR Sendai Station West Exit Taxi Stand:
1-1-1, Chuo, Aoba-ku, Sendai-shi, Miyagi, 980-0021 [MAP]
- Exit the Shinkansen Central Ticket Gate (3rd floor) and go down to the 2nd floor using the escalator.
- Proceed to the left after descending the escalator, passing the railway and tourist information desk.
- Continue to an escalator leading to the 1st floor.
- Exit the building and find the reserved taxi stand on the front left side.

② Sendai Airport:
Minamihara-mubanchi, Shimomasuda, Natori-shi, Miyagi, 989-2401 [MAP]
- Taxi stand near Exit 1 on the 1st floor.

③ JR Matsushima Kaigan Station Front Taxi Stand:
Matsushima-namiuchihama, Matsushima-machi, Miyagi-gun, Miyagi, 981-0213 [MAP]
- Located at the station front traffic circle.


Tour conductor for 24 hours:No (Drivers and specialized guides will accompany you.)
Language support:Japanese, English (optional)
Meals (included in a tour fee):Yes(Breakfast:0, Lunch:1, Dinner:0)
Included:
・Japanese-speaking guide fee
・Jumbo taxi fee
・Lunch

Excluded:English-speaking guide fee (optional)
Items to bring:Please bring items such as rain gear and warm clothing to prepare for changes in weather.
Clothes:We recommend comfortable walking shoes and activity-appropriate clothing.
Free Wi-Fi:Yes
Toilet:Yes (Western-style)
Other things to note:
- Please participate in comfortable clothing that allows easy movement.
- In the case of dangerous weather conditions such as snow, typhoons, heavy rain, or extremely hot days (above 35 degrees Celsius), the tour will be canceled. (Light rain will proceed as scheduled).
- Depending on road conditions, the ending time may be subject to change.

【TOUR TERMS AND CONDITIONS】
Before booking the tour, please confirm the Tour Terms & Conditions and save the document.
Check [TOUR TERMS AND CONDITIONS](Japanese)
【TOUR PLANNER AND CONDUCTOR】
Regional Branding Institute Co., Ltd.
Aqua Terrace UⅡ Bldg. 8F, 2-20-3 Kaminarimon, Taito-ku, Tokyo, 111-0034
Travel Agency registered with a Tokyo Governor 2-7547
A regular member of All Nippon Travel Agents Association

【CANCELLATION POLICY】
10 to 8 days before the departure date of the tour 20%
7 to 2 days before the departure date of the tour 30%
The day before the departure date of the tour 40%
On the day of the departure date of the tour 50%
After the tour departed, No show 100%