Inuyama Essentials: Festival floats, Kimono, Mechanical Doll Performance & Castle
Aichi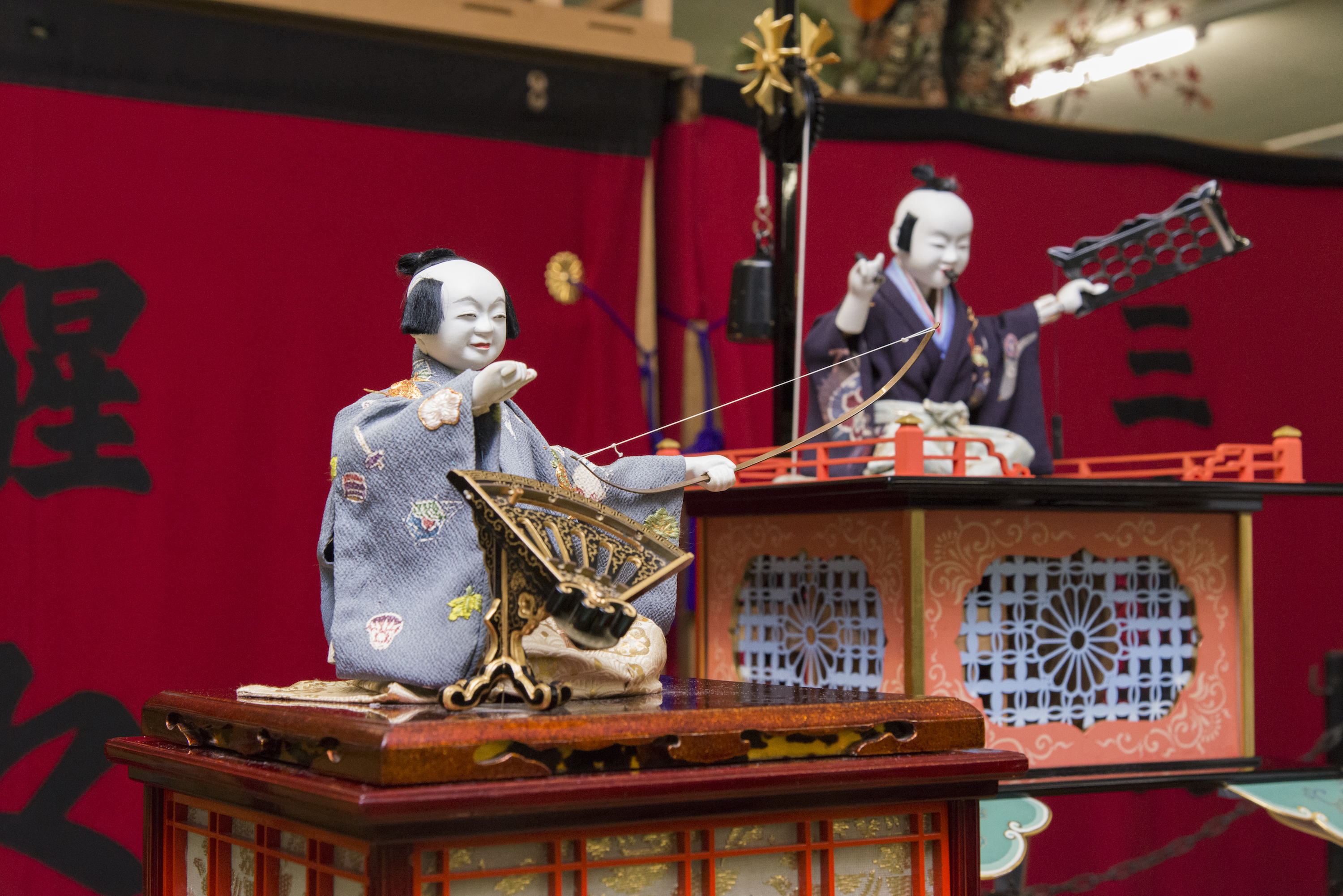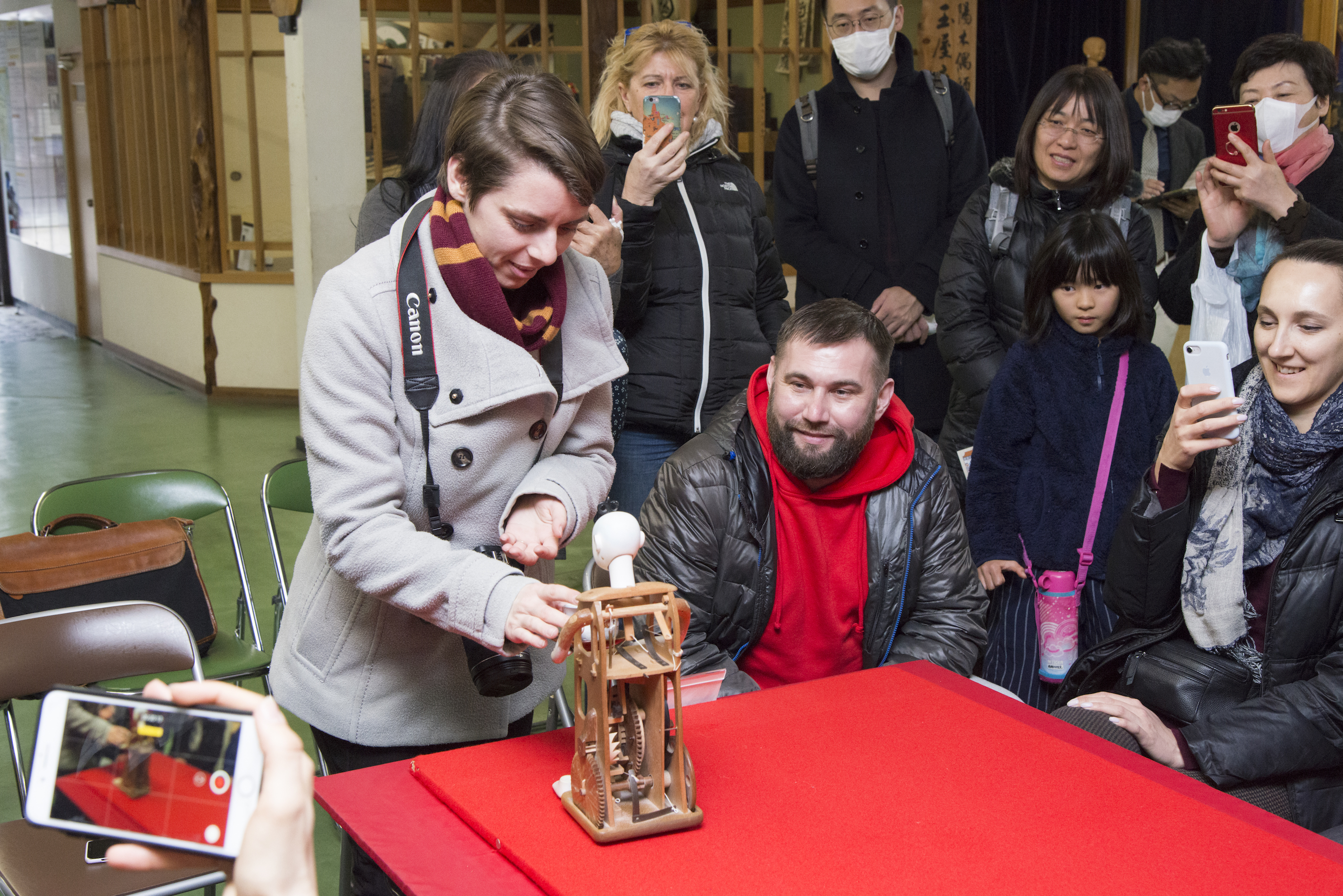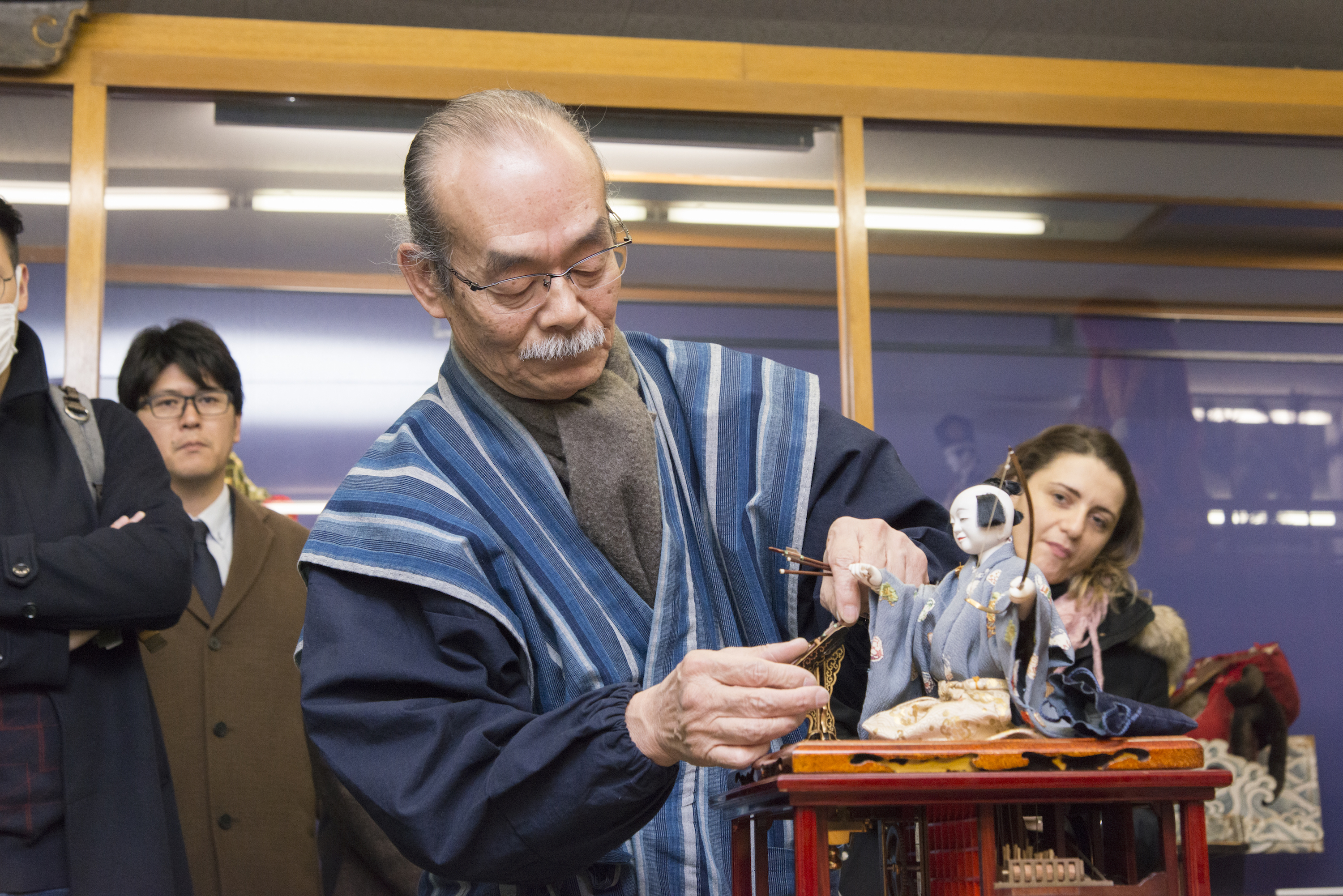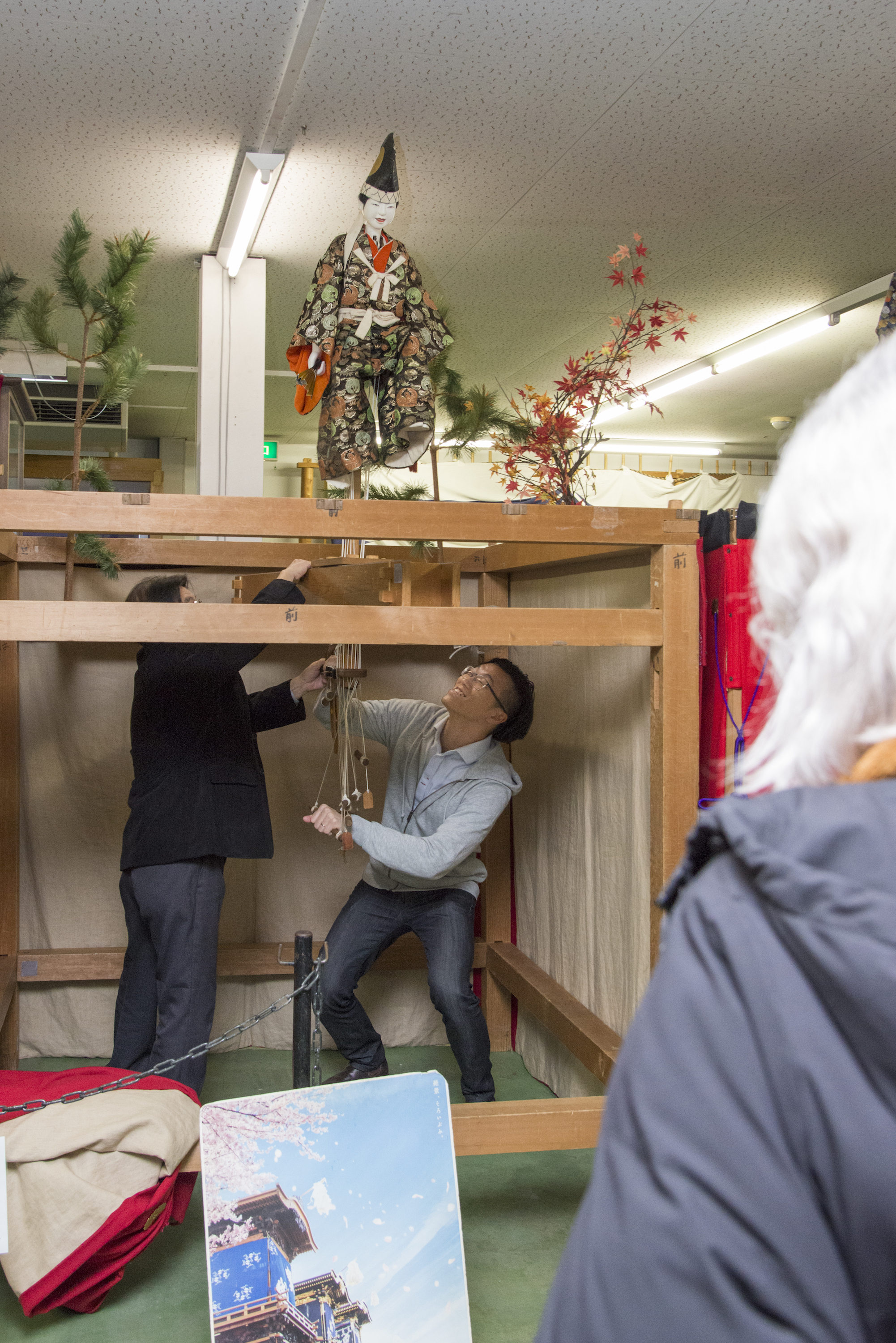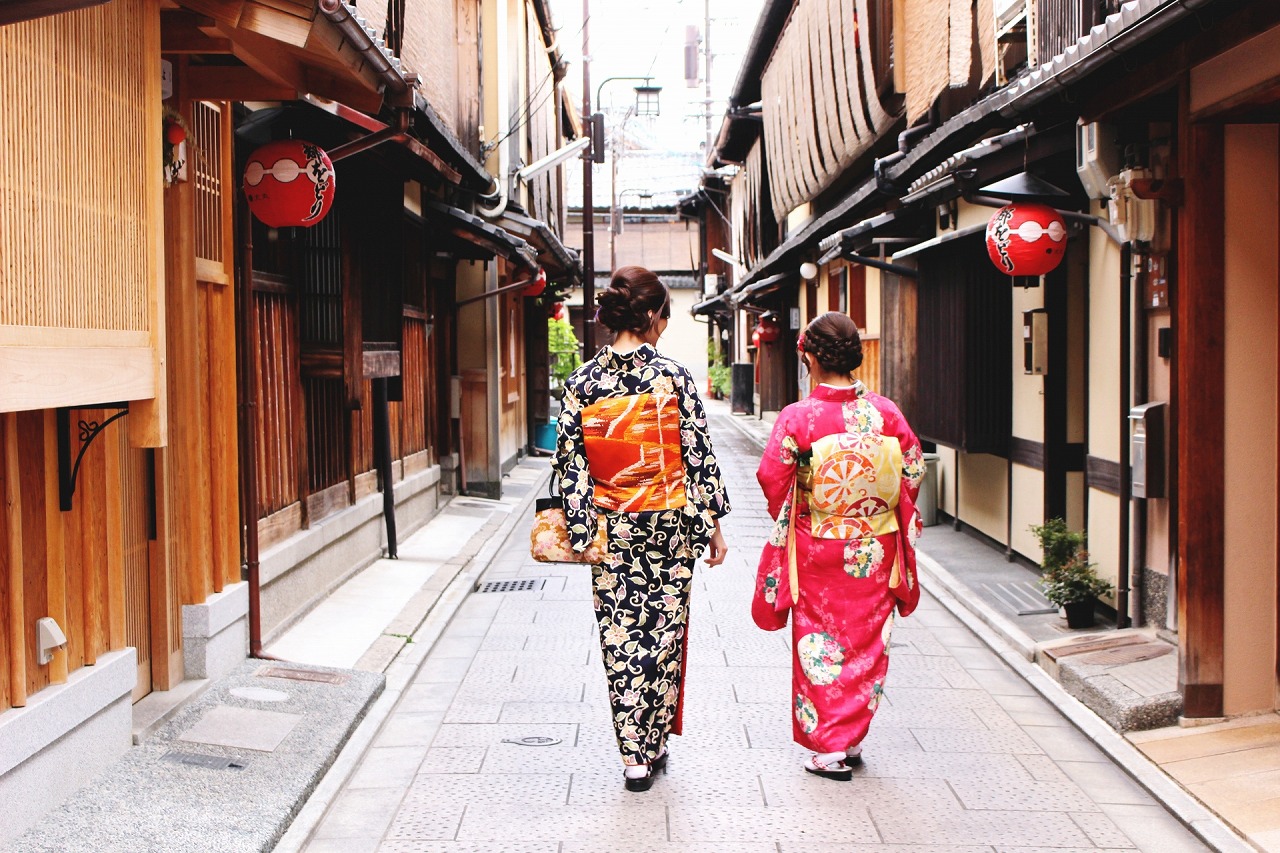 ¥20,100
Duration: 5 Hour(s) (approx.)

Location:Inuyama-shi, Aichi

Product code:EN-AIC-7170-71700
【OUTLINE】
The origins of Aichi region's knowledge in automotive and aircraft industries can be found here in the emblematic streets of Inuyama, where mechanical dolls are still handcrafted by the last Karakuri master of Japan. Have the chance to meet the master in person and enjoy exceptional performance. Wear a traditional kimono to relish the moment at its fullest! Accompanied by our local guide, immerse yourself in the captivating charm of Inuyama, its gorgeous festival floats and the breathtaking view from the ancient castle overlooking the Kiso river.


【HIGHLIGHTS】
Fall in love with Inuyama's scenic streets while wearing a gorgeous kimono.
Meet the very last karakuri doll master, Mr. Tamaya Shobei the 9th.
Learn about the ancient mechanics that inspired some of Japan's most advanced robotic technologies.
Witness breathtaking views from the top of Inuyama Castle.

【SCHEDULE】
Visit Dondenkan & Karakuri Exhibition Room, kimono dressing (165 minutes)
Visit Dondenkan (15 minutes))→Kimono dressing (20 minutes)→Visit Karakuri Exhibition Room (90 minutes)
Lunch break (45 minutes)→Visit Inuyama Castle and Sanko Inari Shrine, change clothes (90 minutes)


【DETAILS】
First, you will visit Donden Hall, located at the entrance of Inuyama Town, to admire the traditional floats used every year in the town festival. Covered in paper lanterns, the floats often showcase Karakuri dolls representing Japanese folk tales or historical characters.
Next, you will change into a kimono and immerse yourself into Japanese culture while walking through the historic town with your guide.
At the Karakuri Exhibition Hall, you will have the chance to meet Mr. Tamaya Shobei the 9th, whose works are displayed as far as in the British Museum! You will assist a wonderful Karakuri doll demonstration.
Then, after changing back into your regular clothes, you can venture to the top of the wooden Inuyama Castle. Overlook the Kiso river and the castle town from above. On sunny days, you can witness a splendid panorama over the entire region.

【THINGS TO NOTE】
Time:5 hours
Meeting point:Inuyama tourist information centre
Inuyama Kitakoken, Inuyama-shi, Aichi-ken
Access: Take Meitetsu Inuyama Line Limited Express from Meitetsu Nagoya Station and alight at Inuyama Station.

Language support:English, Japanese
Included:Entrance fee, demonstration fee by the craftsman, dressing fee
Free Wi-Fi:×
Toilet:〇 (Western-style)

Other things to note:Please handle the dolls with great care. (Some dolls are as expensive as a car.)


【CANCELLATION POLICY】
7 to 4 days before the tour date 40% of the tour price
3 to 2 days before the tour date 60% of the tour price
The day before the tour date, on the day of the tour
100% of the tour price
※Right after the online settlement is made, a cancellation fee of 10%
will be incurred in case of cancellation.
※The cancellation fee includes handling charges.