▼User guide
You can "see, choose and book" intuitively by Attractive JAPAN.
Now, we will introduce the flow of completing a reservation. Why don't you go to Japan after understanding how to handle it!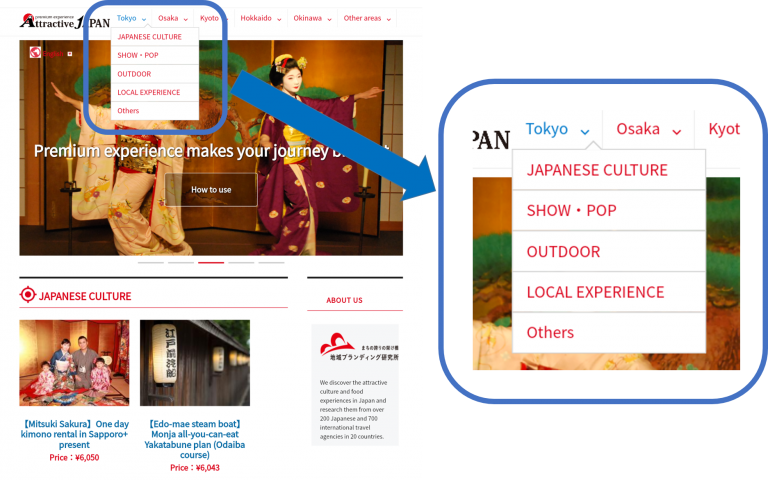 At first, please choose a field that you are interested in. After choosing that, our recommended activities are shown with each category on the screen. Then you can select an activity you are interested in.
* It is possible that you can narrow the search to your favorite plans if you click retrieval keyword.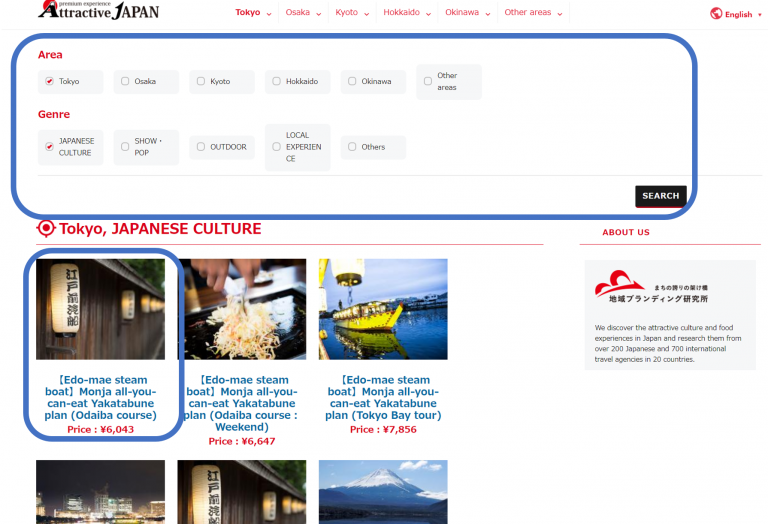 A lot of activities are listed on the Plan page. If you can find plans that suit you, please choose the date when you are planning to come from the calendar and how many people are signed up to the plan, and finally, the reservation will be accepted. Please choose any options when it is needed.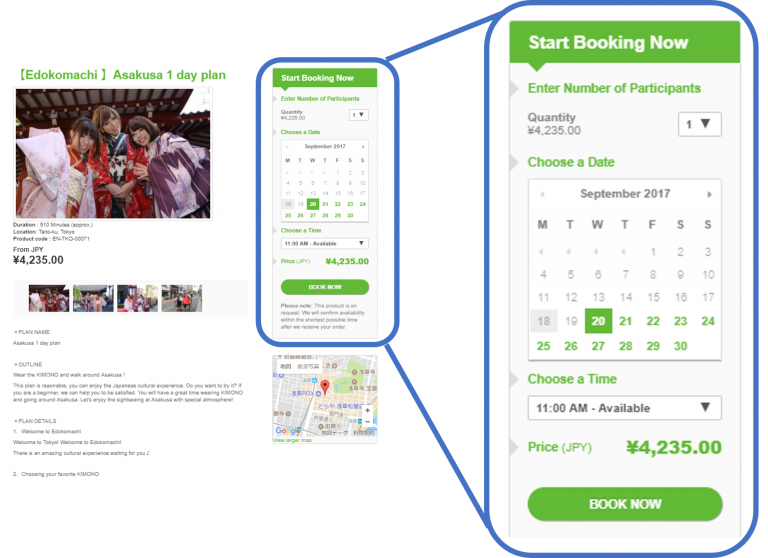 Payment method is only by credit card. After finishing the payment, reservation inquiry will be completed. At the time, Attractive JAPAN determines if there are any empty seats, we send a final confirmation email to you. – Please wait for a while, we send an e-mail during the working time.
* In the case of reservation that there are limited seats, please be careful it may not be determined before receiving the final confirmation e-mail.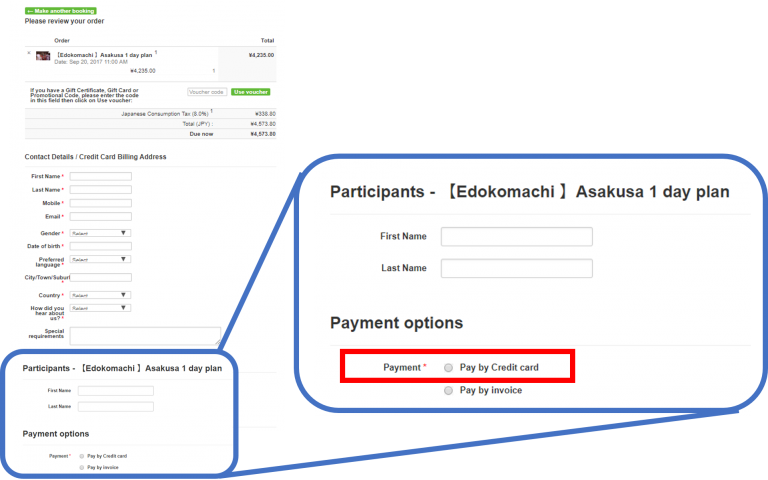 There are lots of attractive spots in Japan.
After arriving in Japan, you can access Attractive JAPAN on a Website via a smartphone.
You are welcome!